ELIZA was the first ever computer based chatbot, which was created almost 51 years ago in 1966. It was designed to emulate a psychotherapist who has developed its responses based on the answers of his patients. This technology has made us believe that robots would be able to do the human tasks; however, it failed to be successful, because it was abandoned behind the pursuit of other latest technology developments.
Fast forward 51 years… A chatbot is the latest buzzword in the world of technology. The B2C service industry is gushing over how mandatory, it is to have a chatbot for the businesses. If you are still wondering what does chatbots means, then let me make it clear with the simple terms that it is an artificial intelligence powered computer program, which simulates natural conversations through the text chats, voice commands or both. Business to customer industry is widely implementing these bots because they believe that AI would undoubtedly help their company to assist their valuable customers. Chatbots are literally filling the gap within today's customer experience model as they are capable enough of enabling higher levels of user engagement.
Therefore, companies from across the different industries have started developing their own chatbots and deploying them to their customers. Let me get you through the brief that how bots are revolutionizing customer Service industry and why you should develop your own business chatbot.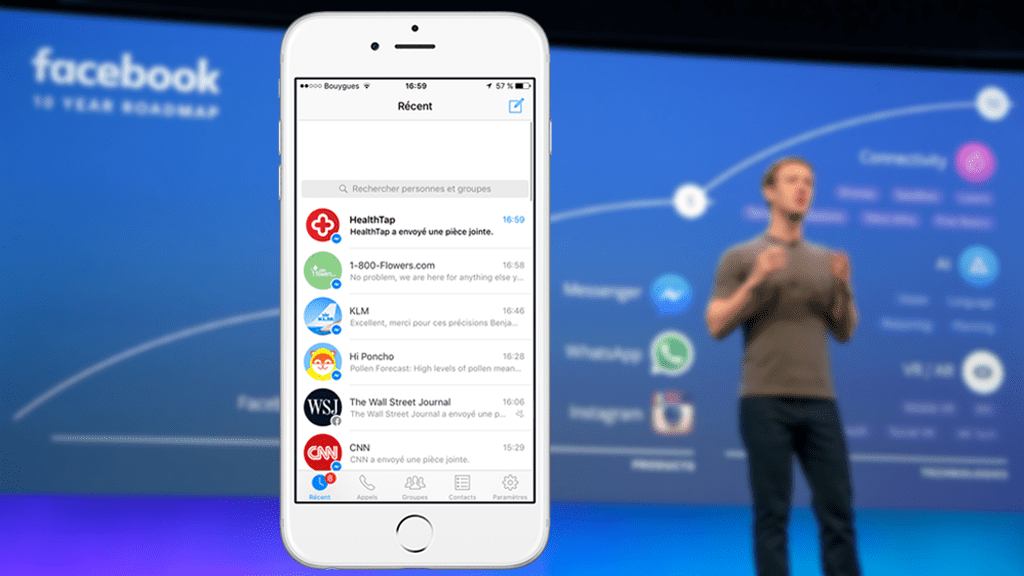 Chatbots in eCommerce
Mobile messengers associated with Chatbots along with the eCommerce business can generate new opportunities through such channels for selling products online. Spring, an eCommerce startup that specifically aims at mobile shopping was the first and foremost adopter as it was Facebook's launch partner as well. The near future of eCommerce is where the brands own chatbots and integrate it with their prospect customers through making use of messenger applications like Facebook, Telegram, Whatsapp and other messaging apps.
Chatbots in Retail and Restaurant Industry
Known restaurant chains like Taco Bell and Burger King has introduced chatbots to stand out from the herd.  Such resident chatbots greet the customers and offer them menu options just the same way counter does and also let them know about the nearest pickup location where they can head over and collect their ordered food. Chatbots are not only convenient for the restaurants in terms of reducing staff and work, but they also offer a better user experience to the customers.
Chatbots in Finance
Chatbots have successfully stepped into the Finance Industry as they can be programmed to assist the customers as a financial advisor, expense saving bots, tax bots, banking bots etc. Banking and financial technologies have together an ample amount of opportunities in developing bots for reducing their costs and lessen human errors. Chatbots can efficiently work as per the customers' convenience, deal with multiple accounts, assist them to check bank balance and can expand on the specific things.
Chatbots in Fashion Industry
As per the Data Analytics of personal chatbot stylists, AI powered chatbots and machine learning together are waving a new domain of potentials in the fashion industry. In the fashion industry where luxury goods are bought and sold needs an essential customer service. The internet has changed this scenario dramatically by offering the customers a seamless and very impersonal shopping experience. Chatbots effectively treat the customers with a personal touch and bots also exchange the required suggestions, messages and provide significant information. Well-known global leaders like Tommy Hilfiger and Burberry have launched their own chatbots for the New York and London Fashion Week respectively. H&M and famous Sephora cosmetic brands have also launched their own chatbots on Kik.
Chatbots in Fitness Industry
Recently a fitness startup – FitCircle has launched a FB Messenger chatbot to offer their customers personalized fitness and health relate tips. Fitness companies have an enormous opportunity to develop their own Chatbots to offer personalized services.
News Bots
World has known News and Media companies like CNN, The Wall Street Journal, Fox News have launched their own Facebook Messenger chatbots to offer the latest news on the go.
Chatbots in Hospitality
In the hospitality industry automation is an efficient solution for all the difficulties related to the labour cost, productivity issue and to streamlining the process of the system. Immediate and accurate information to the customers is a major factor in running a successful online business in the service industry like hospitality. If we consider the recent scenario then, Chatbots have received a lot of attention as they can easily assist the guests with elementary questions and requests. Chatbots are often faster and more cost effective than the human counterparts. They can be programmed to answer the in different languages, which makes easier for the guests to communicate in their native language.
Chatbots in Travel
Prominent Travel companies like Kayak, Sky scanner and Expedia.com have launched bots of their own on FB Messenger and Slack as it helps the travelers to book their hotels at ease. And the travel associated companies like Booking.com, Hyatt Hotels and Uber have too integrated with Facebook Messenger.
Chatbots in Health Industry
Amazon's Alexa, icliniq and HealthTap are some of the examples of Chatbots and they are significant fit for patient engagement in the comparison of standalone apps. Making use of these health-bots its users can ask health related questions and can receive immediate responses. The most beneficial thing about such impersonal nature of bots is that they could act as a benefit in specific situations, where there is a need of an actual doctor.
Wrapping Up
iCoderz Solutions is a one-stop mobile app hub. If you're planning to develop your own chatbots, then you should definitely get in touch with our keen craftsmen coders to make it happen. Hire chatbot development services from us to help your business stand apart from the herd.  We own skillful expertise in the development of Facebook bot, Telegram bot, Microsoft bot and slack bot development services.
If you are looking for something more than feel free to reach us any moment only at +1 301 909 4085 or email us at sales@icoderzsolutions.com. We are clearly focused on quality and cost-effective mobile app solutions. We'll provide a fully signed NDA for your Project's confidentiality.